The sudden loss of a seemingly healthy man has left a family galvanised by grief. James Griffin was 41, immensely popular, and in love with life. Unbeknownst to James he had Marfan syndrome. His family and friends are left with innumerable happy memories, a James-inspired life motto, and an impetus to make Marfan syndrome better known.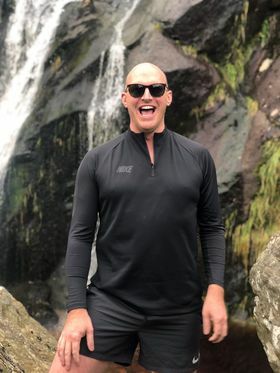 "James meant so much to so many people and it will be difficult for us all to express how heartbroken we are. James was widely known in the tourism industry and was the ultimate professional," wrote a colleague in a touching message for their co-worker and friend, James Griffin who died unexpectedly of undiagnosed Marfan syndrome on 20 November 2021.
James was from Limerick, Ireland, and his sudden passing prompted an outpouring of tributes, all conjuring an indelible image of a life-loving man who was friend, mentor, comforter, advisor to so many.

"He was our North Star in times of peril. James stood tall and motivated everyone when times were tough. James was a force of nature. James was our friend", wrote another colleague.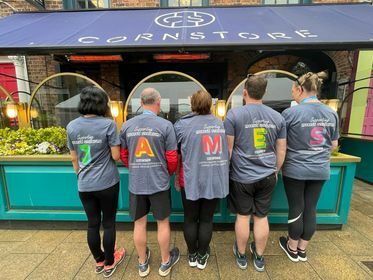 James was a loving son to his mother Carol, a beloved brother to Gillian and Patrick, a doting uncle, an adored friend and an inspirational godfather. He worked at Castletroy Park Hotel in Limerick from 2013 quickly ascending from the revenue department to Head of Group Sales and Revenue of the Só Hotel Group.
In his memory, James' family and friends completed the Great Limerick Run this year, very kindly raising money for the Marfan Trust here in the United Kingdom, and much-needed recognition for Marfan Syndrome.
They wore a t-shirt tribute to James as you can see, and their fundraising run represents James' lasting spirit by helping others. "Despite our tragic loss, James would want us to enjoy life, be happy, remember him, celebrate his memory and most importantly, love ourselves. This is our motto for the fundraiser" said his sister Gillian.
James' family raised €16,052. Thank you so very much. May James's legacy live long, for he was great!