Every perforated picture tells a story. Stamps have celebrated and commemorated people, fashion, and events. They have kept us connected in a disconnected world, ensuring the safe passage of letters between lovers, friends and families. And they make a tidy sum for the Marfan Trust. Pauline and Raymond Moses have been collecting stamps, old and new, turning them into donations for our Charity. This is their story.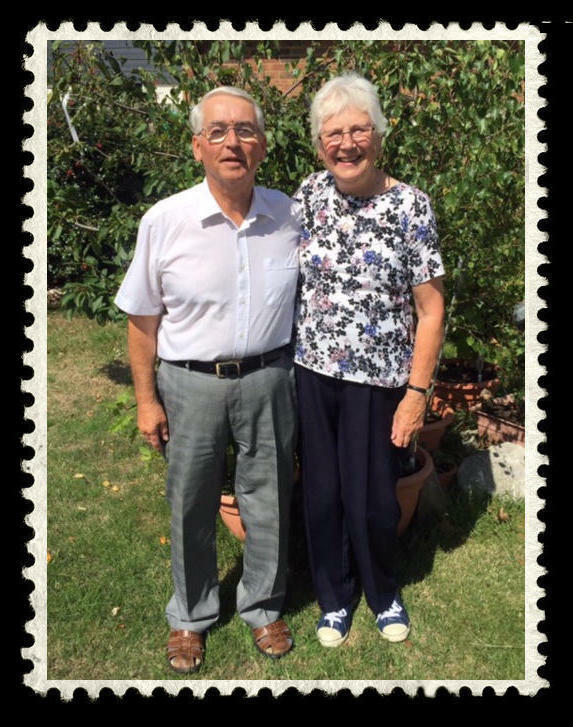 Rescuing a used stamp from an opened envelope doomed to the recycling bin. For many years, Pauline and her late husband Raymond have been doing just that - collecting used stamps cut from envelopes for the Marfan Association and subsequently, the Trust. These stamps, together with any new unneeded ones, are sold to dealers for cash, raising money for our Charity and thereby transforming lives.
Raymond and Pauline's son Peter tragically died from complications of Marfan syndrome and Pauline herself lives with the condition. Sadly, Pauline lost her husband Raymond at the beginning of last year (2021) but she continues their stamp-collecting enterprise which is needed now more than ever. As Pauline says:
"I think with the price of stamps and general hardship people need to know just a few from 100 people could weigh a kilogram!"
Simply cut, or 'carefully' rip off, the postage stamp from the envelope (leaving 1cm of envelope bordering each stamp and being careful that you don't damage the stamp itself). These stamps of any description from any country. Please send to:
Mrs Pauline Moses
The Waves, Coast Drive, St Mary's Bay, Romney Marsh, Kent TN29 0HN
They don't need to be cut neatly so it's not too onerous. And there's surprising serenity and sanctuary to be found in stamp cutting, at least we think so here at the Trust!
Thank you so much!