A simple trip to the GP can sometimes turn suddenly serious. Rebecca visited the doctor with an ear infection, and came away from the appointment with a diagnosis of Marfan syndrome. She is now anticipating a magnificent birthday milestone, and embracing it with a charity challenge.
When I was 13 years old (I am now 41), I went to my GP with an ear infection and came away from that appointment with my GP saying she thought I had Marfan Syndrome. Following an appointment with Dr Child and another one just a few years ago with Dr Paul Brennan it was confirmed that I have Marfan Syndrome.
My GP was very attentive and had been reading up about Marfan Syndrome not long before I had my appointment with her, so I think I was her casebook patient!
Healthwise, I have had several pneumothoraces and had a left-sided pleurectomy when I was 17. I've always had co-ordination issues so sport has never been my friend but cycling, that I can do. I have a hybrid bike as my lungs don't cope too well with steep climbs, but I do most of my cycling without battery powered assistance!
I am looking at starting an 8-year cycling challenge, next year, so that by the time I reach 50 I will have cycled 12,000 miles and raised funds for Marfan Trust on the way. It's called Mossy's Miles for the Marfan Trust and here's the link to the page:
Mossy's Miles for the Marfan Trust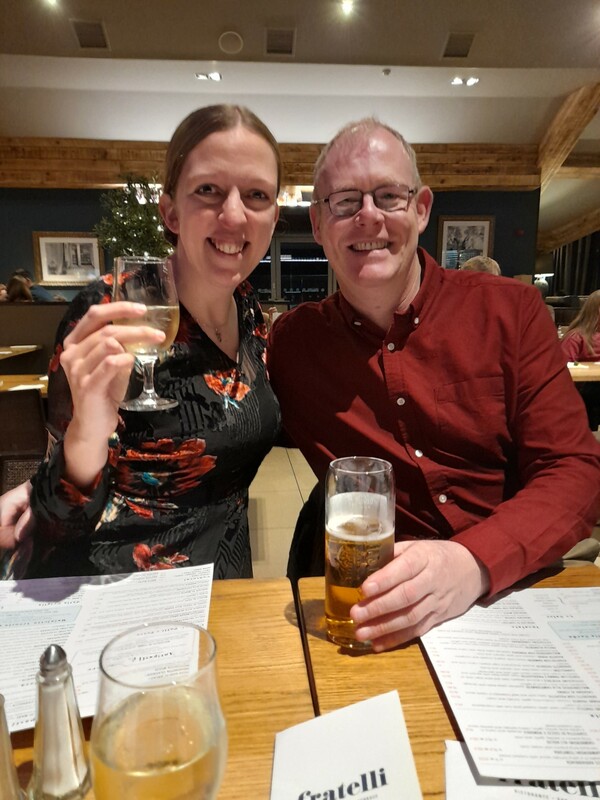 A little bit about me:
I was born and raised in Colchester, Essex and a few days before my 5th birthday I contracted Meningococcal Meningitis so was very poorly in hospital for my birthday. My family had a lot of support from Meningitis Now (then known as the Meningitis Trust) so to mark my 40th birthday last year I rode the equivalent of 40 miles a week (2080 miles in total) over the year to raise money for them. At the time I worked shifts in the Fire Control Room so it was easier to fit more miles in.
In 2019, after a bad breakup, I moved up to Northumberland with my Mum and Dad for a fresh start for us all. Since moving up here I have found the love of my life (sorry for any nausea I have just caused!), Andrew (pictured), and he was such a support through my last cycle challenge that I came up with the idea for this one.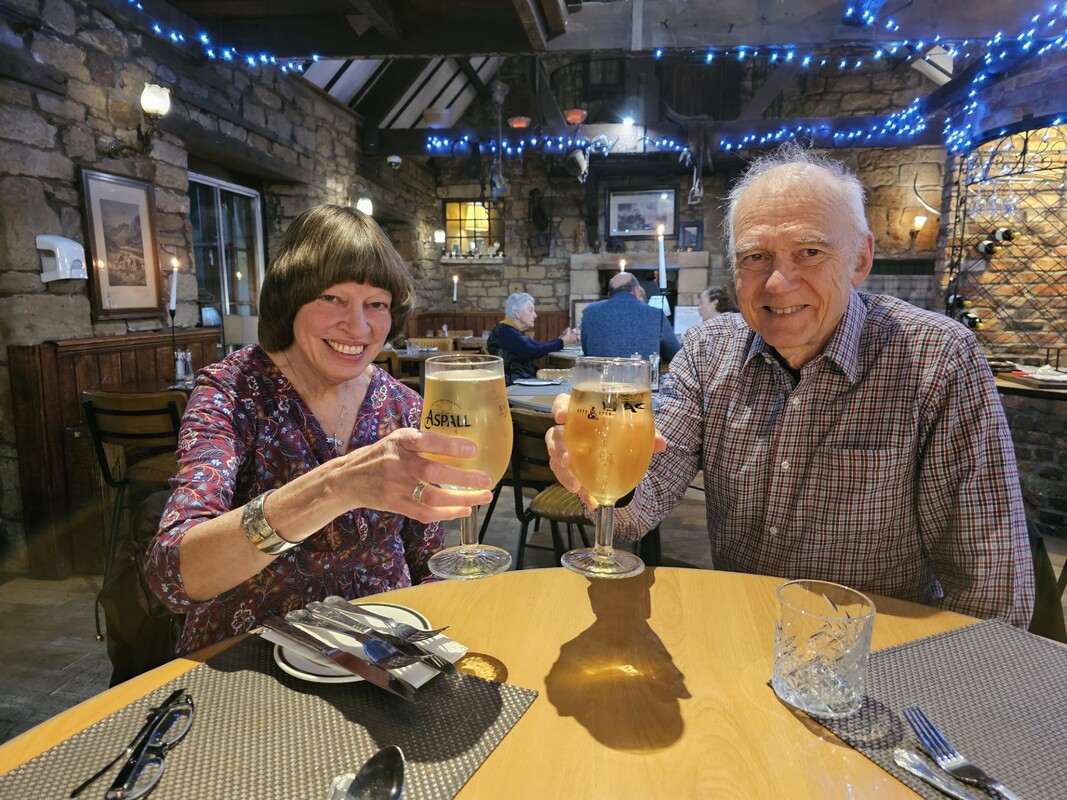 Meanwhile, I've had a very varied career including working in the ambulance, police and fire control rooms among other jobs but now found the job that is perfect for me as a Coroner's Officer. Every single working day I get reminded about how important it is to make the most of life as none of us know how long we have. I'm all for trying to help others so any money I can raise for the Marfan Trust to support those less fortunate than me with Marfan Syndrome will make every punctured wheel, soggy ride and pothole worthwhile 😁.
(Pictured: Rebecca's Parents Raising a Toast)