During a life less ordinary, Lindsey has navigated a world of pain, both physical and emotional, to find love, happiness and fulfilment in art, literature and music. Read her fascinating and unusual story!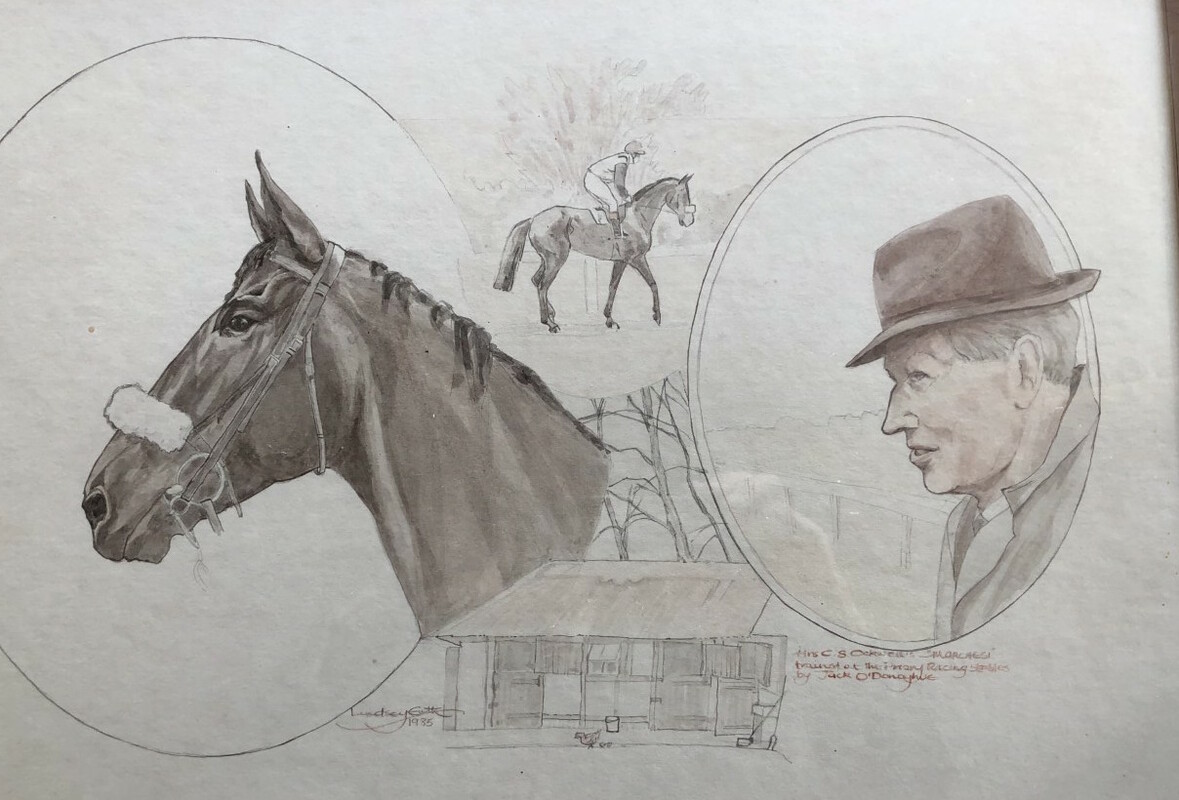 by Lindsey Boyden
I was born in Reigate, the daughter of the photographer John Erith, and began life as a happy child in the countryside. After surviving a girls' public school and coming to terms with severe health problems, I went on to achieve a graphics Diploma at art school. This gave an entry to equine and human portraiture and strengthened my interest in character and likeness. To the left is my portrait of the the fine steeplechaser who was the Queen Mother's 100th winner.
My work also includes a double portrait of the eminent dentist who discovered the significance of fluoride, and a first-day cover which printed a quarter of a million. I also illustrate work freelance in music publicity.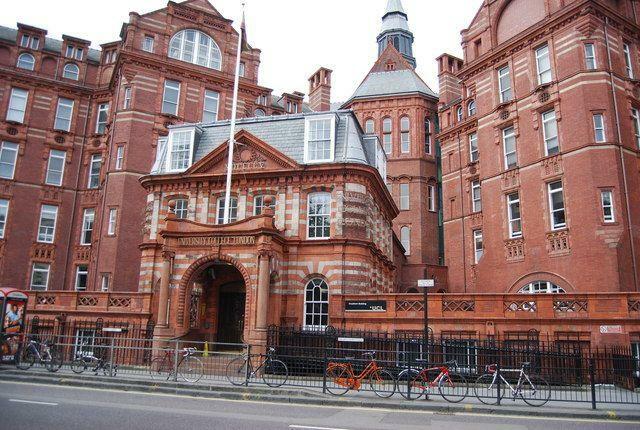 But there was no certainty I would ever make it to art college, or even out of the house. At just 16 I had a sudden and unexpected complete collapse in health. I felt too weak to so much as sit up in bed for weeks. I was trapped in a world of pain. I remained in bed for months. By that stage I had grown to 6ft tall yet weighed only 6 stone something.

My parents did not seek medical opinion for 18 months and when I was diagnosed something called Marfan syndrome (by Arthur Holman in University College Hospital) my mother refused to have me told. I had to learn to walk again; my mother refused to be seen with me as "I looked so awful," and laced the refusal to tell me the diagnosis with dark remarks that I was "finished".
Eventually, after 18 months, my father cracked and informed me. I still remember laughing in his face and declaring "I'll show you!" Unfortunately I wasn't going to get well.

To escape my sadistic and abusive mother, my father enrolled me at Art School, renting me an (appropriate) attic, and leaving me to get on with it. I was hospitalised three times whilst at college, but nevertheless I did the work and got my graphics Diploma.
My kind GP and dear Principal agreed I should only go in 4 days a week, resulting in a ghastly moment when my Show for my Graphics Diploma was actually up: I was led aside and informed as I hadn't done the full number of days I couldn't sit the Diploma. Happily I was supported by the heads of all the Surrey Art Schools and as I'd done the work, was (phew) made an exception.

All this, and the grip of daily pain and exhaustion gave me the stern truth that Marfan syndrome is for life and not something I would recover from: which no health professional had laid on the line. A bad moment.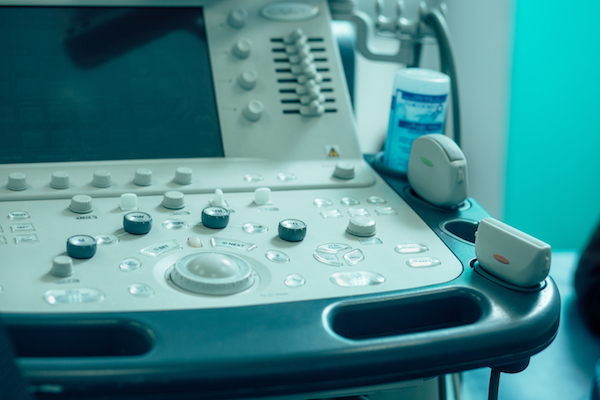 One blessing is that when the particular Ultrasound was invented, I was seen by a very kind and very thorough doctor in one of the Oxford Hospitals. I still chalk up the pleasure in that nice man's voice when he told me I don't have the cardiac problems he feared he would have found.

So from that day to this I rejoice not dropping dead, in breathing, life, etc., but am greatly troubled by the lack of body-building protein fibrillin; I have had two hip replacements and reconstruction work & Sarah Muirhead Allwood saved probably my life and certainly my mobility. My hip problems dated back a long time; the good surgeon who saw me then gave his opinion that I wouldn't survive the operation, after which doomsday prognosis I soldiered on for years until in agony; morphine did nothing for the pain I was in. Sarah was the last resort. I am eternally grateful.

I have had veins stripped, cut & tied, injected with what I suspect is formaldehyde: I gave up counting when the latter totalled 200. Thus I've been strapped up for some five years. Circulatory pain - industrial strength "pins-and-needles", dead bits, etc.; I cannot stand (awful pain. I must sit down). I have IBS & all its effects. I have the eye, so far lens still in place; ( one Optician, to new junior: " come and look, you won't have seen anything like it."). the high palate meaning my damn sinuses have no room to drain, hence sinus operations but still hellish infections until prescribed Doxycycline (targeted to sinuses) daily has relieved that.
Unfortunately my joints have deteriorated steadily, so that I no longer have the control for delicate and controlled art work for which I had success. I am in daily pain. There are far worse things: I read once that the average age to which Marfan people live was once 35. I am ahead on points.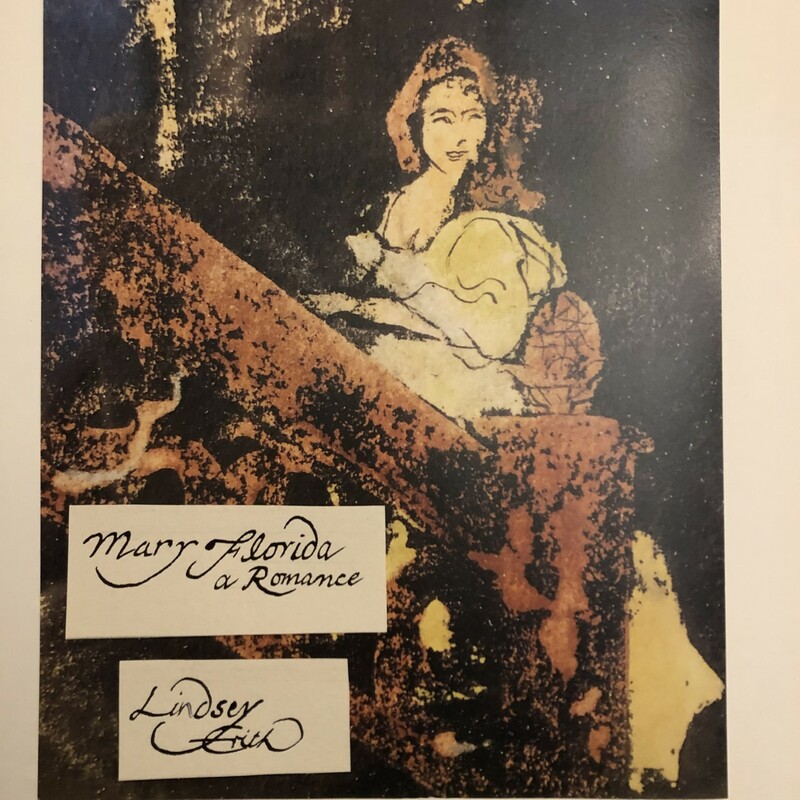 Woven throughout my life has been an abiding passion for music. My love of music led to the love of my life and a Valentine's Day happy marriage to the distinguished producer of classical recordings, John Boyden, whose unwavering belief in me opened the gateway to submitting my first manuscript for publication: "Mary Florida". I have secretly scribbled throughout my life, writing stories, and eventually completing this one. But I didn't dare hope anything of mine would ever be published, until John emboldened me to contemplate such a thing.
"Mary Florida" was accepted by the first Publisher I approached, and I proudly proclaim my novel "a Romance" replete with a reinvented hero!
At last I have found personal and professional fulfilment.