Seeking solace in drawing and design, Cairo-Mia created characters to explore, and finally unlock, her true beautiful self. Her childhood was shaped by severe scoliosis that secured an early diagnosis of Marfan syndrome, and kept her away from all the fun at school. Illustration was a means of reconciling herself to her condition. Now a successful artist and designer, Cairo-Mia wants to help children and young adults with MFS and our charity very much looks forward to collaborating with her on back braces, amongst other exciting projects. Here's her story: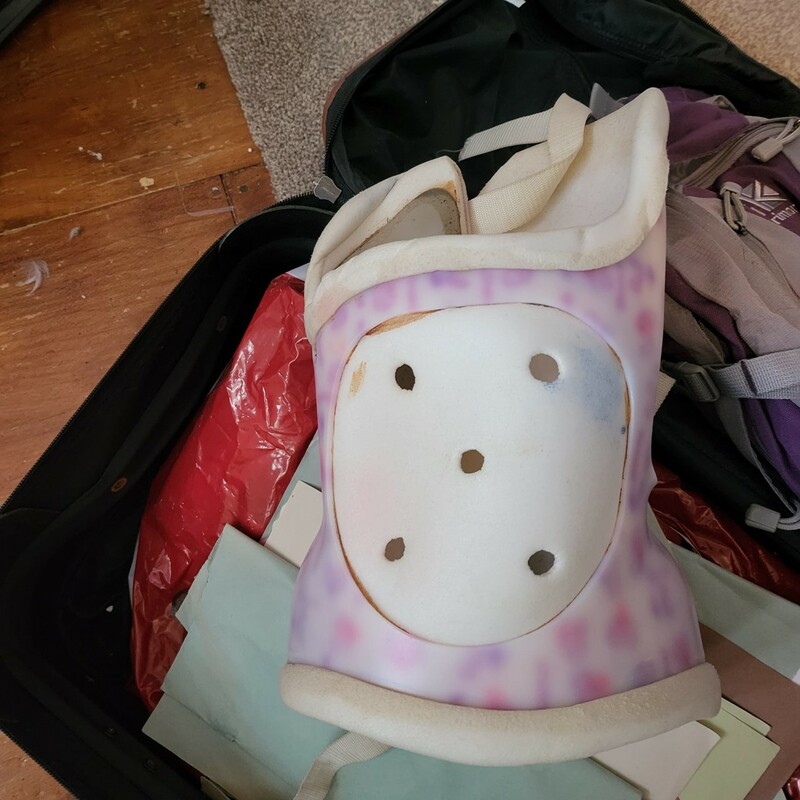 Hello! My name is Cairo-Mia Ellis-Dormer and I'm 24 years old.
I was diagnosed with Marfan syndrome at the age of 3. It was caught due to my severe case of scoliosis. To treat this, I had to wear a plaster back brace and, later, a removable cast to keep my spine upright/straight. Moving on to my early teen years, I went through the lengthening rods process which were adjusted yearly as I was growing with puberty until 2014 where I went through the final fusing procedure that leaves me standing at 6ft and with outstanding posture!
(Pictured: Cairo-Mia's back brace)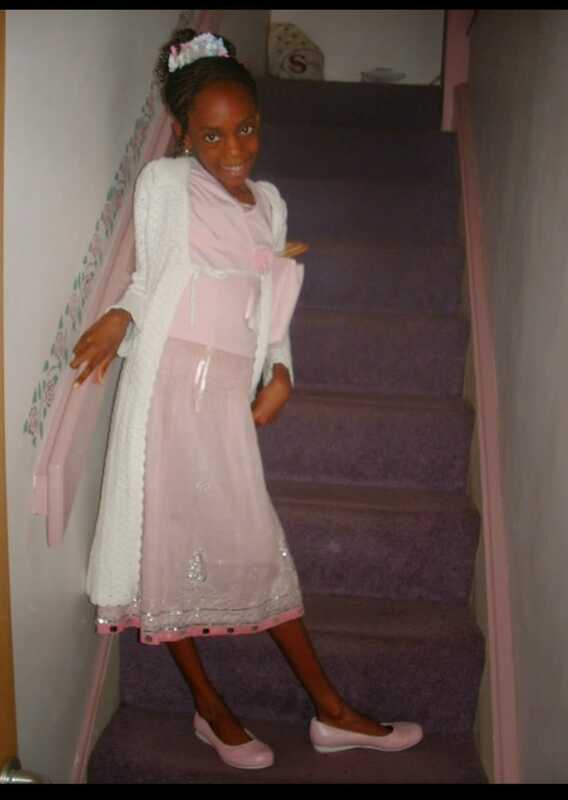 As a child who spent the majority of her childhood staying in hospitals from scoliosis procedures as well as others, I was relieved for things to finally be over and to learn how to function and assimilate without dreading another surgery in the year ahead. However, in 2018, I was advised I can expect the PEARS surgery which was slightly more invasive than I have been used to and it focuses on my heart. I was aware of the importance of such a surgery as my Dad, who also suffers from Marfan underwent an emergency aortic arch replacement and consequently has been in and out of equally invasive surgeries due to the complex nature of his illness and medication. My father and I were the catalysts for getting the rest of our family diagnosed and treated. In the past 3 years, two of my cousins have received the PEARS surgery.
When a young child, I left all the important details to my parents and in school or with peers. I did my best to hide and deny my sickness for fear of standing out. This was especially difficult knowing that I missed out on many fun childhood activities that most kids experience. Although grateful for being diagnosed early enough to receive preventative procedures such as PEARS, it was very difficult for me to come to terms with being in that weakened state again and in my prime years. As I was turning 19 around this time, I was no longer in the comfort bubble of paediatrics which meant that despite still being a child, the experience was a lot more clinical and scary for me.
I contacted the Marfan Trust as now, in my adult life, I have come to terms with my condition and body through my art and designs. Being able to draw characters that can be and look exactly how I'd like to be has been a great comfort in the process of learning I already have everything I need to be beautiful. I'd love to make some difference in the experience of kids or young adults who might feel as I did.
My back brace (pictured above) was printed with sublimation dye and I remember having to pick from a limited selection of prints that were quite outdated or I just wasn't drawn to them which in turn made me even more shameful of the cast. My idea is to either create a new selection of prints or work with some patients to design some personalised ones that they can identify with and hopefully help them take ownership of their braces.