Travelling through the generations, Marfan syndrome is often a family affair. While the health patterns may repeat themselves from parent to child, the treatment is constantly improving. As Reed E. Pyeritz said many years ago: "30 years of research equals 30 years of additional life expectancy. Camilla's uplifting story of four Marfan generations is emblematic of this. Live Long and Prosper!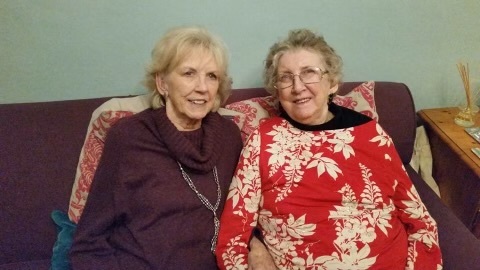 Live long and prosper! by Camilla Allen
In this article I want to highlight that having a Marfan diagnosis does not always mean a limited life and low life expectancy. Marfan syndrome has been in our family for 4 generations. My grandfather was never diagnosed with Marfan whilst alive and died of a ruptured aorta at the age of 58.
In the mid 1980's, my Aunty (Hazel Braunton) was in hospital for a varicose veins operation when a consultant asked the students on the ward round if they could diagnose any other condition that this lady had. No students came up with an answer, but the consultant said that he suspected she had Marfan syndrome. This was the first time my Aunt (she was then in her late 40's) had ever heard of Marfan syndrome. Dr Child, the Marfan guru, at St George's Hospital was then approached and confirmed she did have it and subsequently confirmed that my mother (Pamela Sprunt) and myself (then aged 14) were also from the planet Marfan (as my father refers to us).
[Camilla's mother, Pamela, pictured with her aunt, Hazel]
Of course the first thing you naturally do is read up (before the internet) and find out as much as possible about the syndrome. The leaflets and information about life expectancy in the 1980's was very different to now. My mother can remember reading of a likely life expectancy of mid 50's which was a shock seeing as she was 45! She had had no surgery or monitoring during her life so far including having 2 children and felt completely well. She then went on to be closely monitored at St Georges under Dr Childs and now Harefield Hospital.
Amazingly with the incredible work and research into Marfan Syndrome, more and more people are being diagnosed earlier and so benefitting from improved medical interventions and close monitoring. My aunt, despite suffering atrial fibrillation and circulation problems (leg ulcers), carried on to live to the ripe old age of 81. Pamela is still going strong at 83 despite living with atrial fibrillation, scoliosis (mild and so no surgery) and Chronic Obstructive Pulmonary Disease. Her biggest issue at the moment is circulation and receding gums affecting her teeth. I am now in my 50's and had amazing care since I was diagnosed since 14. I have been closely monitored during 2 pregnancies and was no 9 to undertake the amazing PEARS operation on my aorta. My 18 year old son has inherited our Marfan genes and has had successful spine surgery and will be undergoing heart surgery very soon.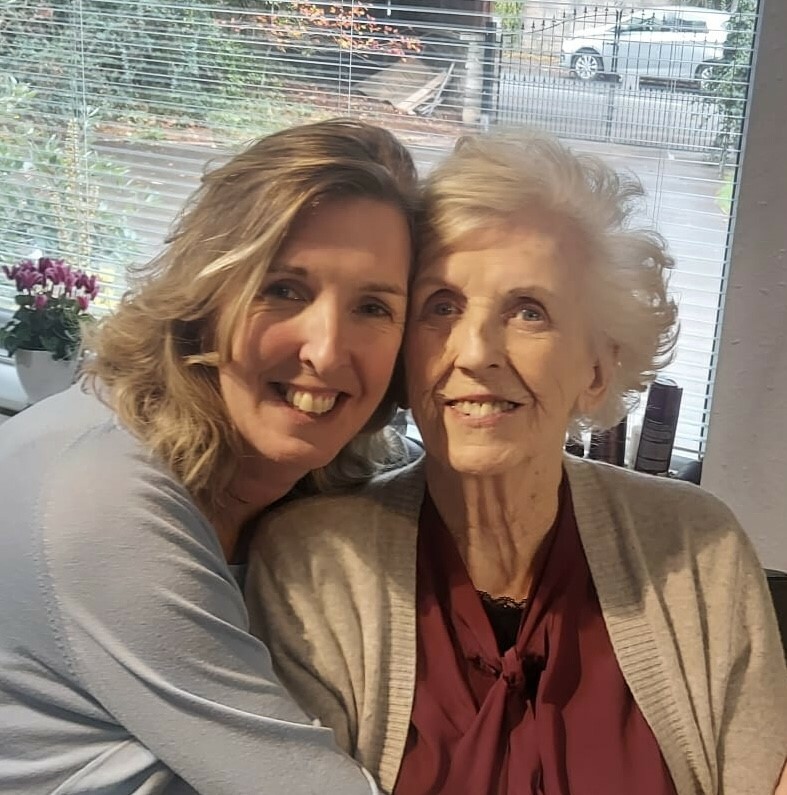 My mother and I were keen to let people in the Marfan community hear a positive family history of Marfan Syndrome and our grandfather would probably have also lived a longer life had he been diagnosed earlier in life. If you suspect someone has Marfan it is so important to raise the subject and keep helping spread awareness of the syndrome so they can benefit like us.
[pictured: Camilla with her Mother, Pamela]