Surmounting a fear of heights and surviving chronic travel sickness, 13-year-old George has scaled Mount Snowdon for the Marfan Trust! The intrepid teenager felt inspired to face his biggest fears by the courage of his 12-year-old cousin who is "funny, kind, super bright, and has Marfan Syndrome." Read George's Story: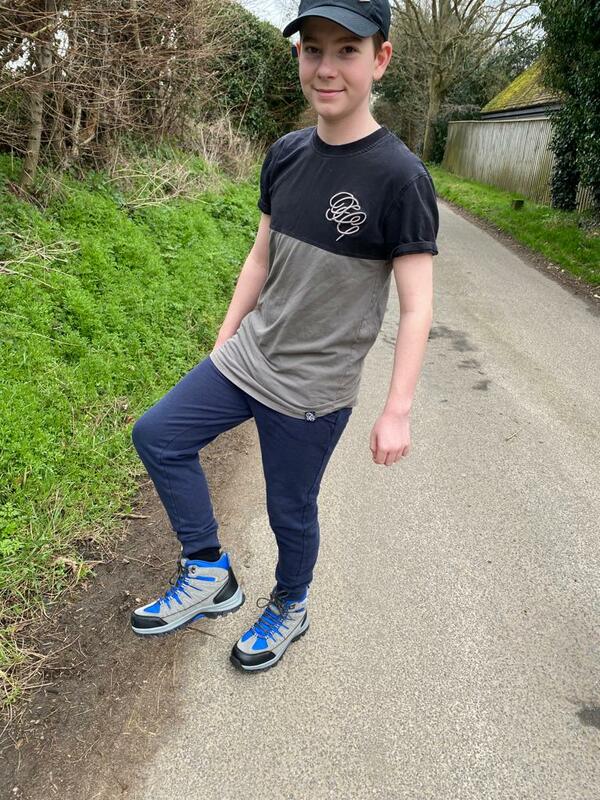 I'm George, I'm 13 years old and I climbed Mount Snowdon in the hope to raise lots of money for the Marfan Trust!

I enjoy playing football, Lego, and Star Wars. I suffer with travel sickness, I'm scared of heights and don't like long walks, WHY DID I CLIMB A MOUNTAIN? Because it's for such a worthwhile cause, and I wanted to do something that I wouldn't necessarily enjoy but would really challenge me. I have a 12-year-old cousin who is funny, kind and super bright, she has Marfan Syndrome. The way she copes with living with Marfan every day is absolutely amazing! She's had to have operations and goes to so many hospital appointments and still remains happy, upbeat and generally pretty cool. I moan about going to the doctors!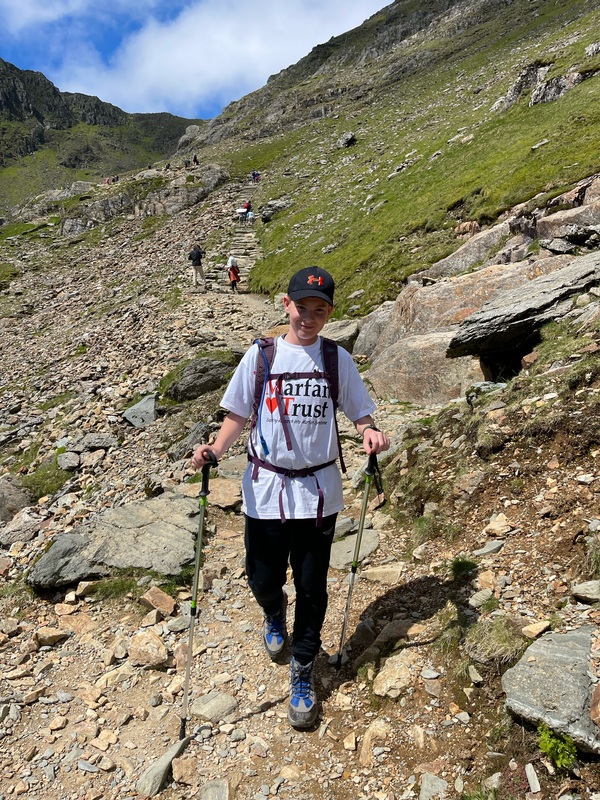 Seeing how strong my cousin is and her courageous attitude has inspired me to want to raise as much money as I can to support and raise awareness for the Marfan Trust.

I have the long drive to the mountain (I get very car sick!) I then have to climb the mountain approx 1000 metres high (I hate heights) and then I have to get back down!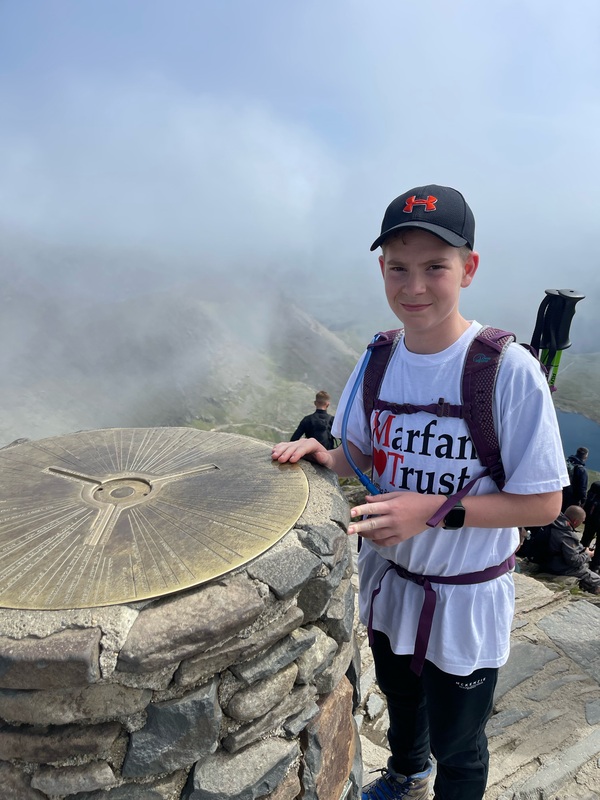 It took me just over two hours to reach the summit of the mountain and here I am!
George has so far raised over £1,000 for our Charity.
Thank you, George!