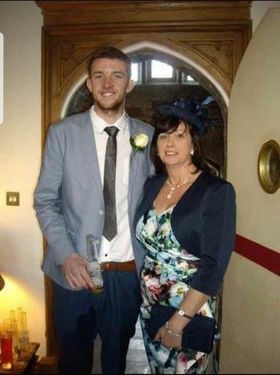 We have reached Day 4 of Marfan Awareness Month and want to share a story that is emblematic of the urgent need to spread the word on our condition. Early diagnosis and greater awareness save lives.
"I don't ever want another mother to feel like I do and if I could save one life I would give my right arm.".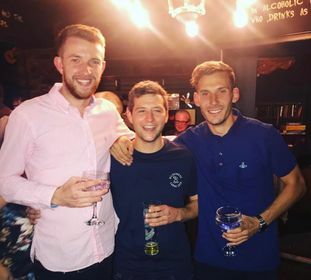 Jonathan Edwards was a fit and healthy man. He was living a full and lively life. He died suddenly and unexpectedly from an aneurysm. He was 23. It was discovered posthumously that Jonathan - 'Jonny' - had Marfan syndrome. In retrospect the signs and symptoms were there all along, but no one "joined the dots".
As his relatives say: "Jonny was tall and thin, his rib cage stuck out (pigeon chest), his toes curled, he had stretch marks on his back and he was able to touch his wrist with his thumb. His wing span was longer than his height. Had we, or the doctors, heard of Marfan syndrome, we may have been able to join the dots. Jonny would have been tested, and probably undergone surgery."
As a child 'Jonny' had a bad chest and asthma. At 16 he spent time on the Ear Nose and Throat Ward of his local hospital, recovering from an operation on his ear which antibiotics had failed to clear up. The ward was one that treated Marfan patients, yet Jonny remained undiagnosed during his stay, and his condition hid in plain sight.
Jonny's relatives Hannah Shepard and Caroline McCarthy took a leap of faith in Jonny's memory and completed a sky dive, raising £1,865 for the Marfan Trust. We are very grateful to them, not only for the precious funds but also for spreading the word in the hope that others will receive an earlier diagnosis and in doing so, potentially saving a life. Thank you!
Jonathan's mother, Elizabeth (pictured above with Jonny) has said: "I DON'T EVER WANT ANOTHER MOTHER TO FEEL LIKE I DO AND IF I COULD SAVE ONE LIFE I WOULD GIVE MY RIGHT ARM."