How a diagnosis of Marfan syndrome led to a newfound love of cycling and an odyssey of the soul. Read Pete's "Derby to London" adventure.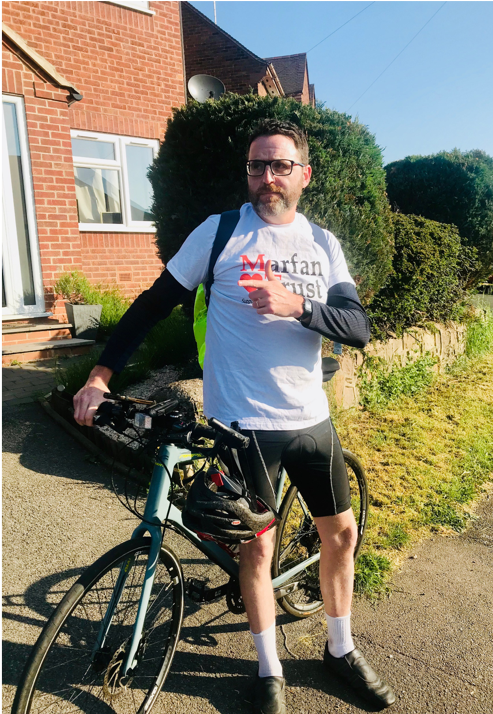 After my diagnosis and subsequent heart surgery in July 2017, I felt the world was going to be a bleak place for me from then on. After what seemed like forever; particularly for my wife Sam, I eventually made a full recovery.
With the help of my friends and family, again in particular my wonderful wife Sam, I got my life back to normal. During the lockdown of 2020, I decided to take up cycling, this is when the beginnings of the idea "wouldn't it be great to cycle to London" first emerged.
So, I started cycling 17th of November 2020, and I haven't stopped since.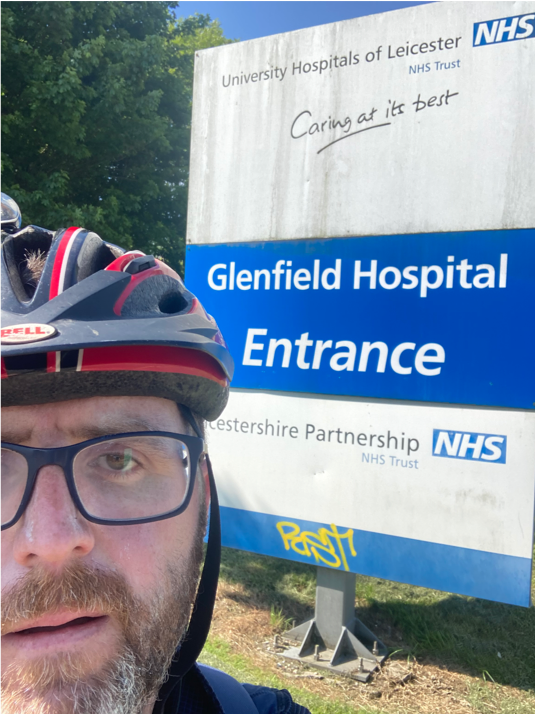 DAY 1
Training through the winter was challenging at times and very cold, so very cold. Being on Warfarin I'm sure I feel the cold more than before, well that's my excuse and I'm sticking to it. Anyway, 2nd of June, 1st stop Leicester..
Not intentional. The route finder, I blindly followed took me past the hospital that saved my life. I really can't speak highly enough about the staff at the Glenfield Hospital, wonderful heroes who saved my life. Picture of me, looking pensive. As much as I appreciate this place, I don't want another visit quite yet!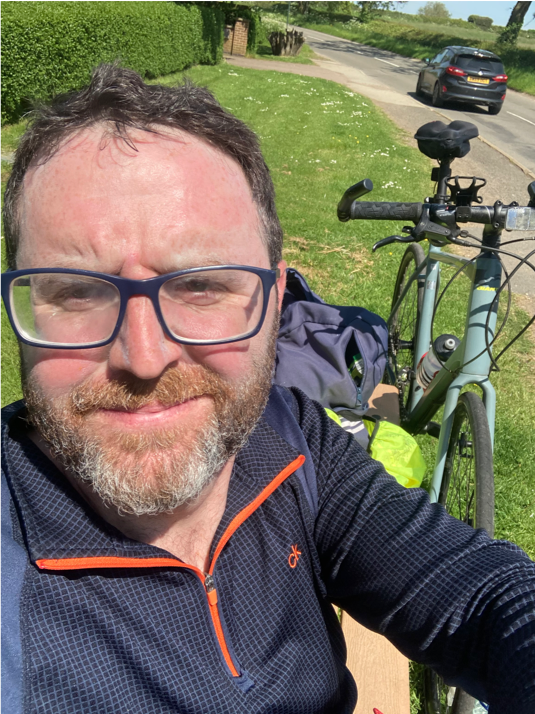 ENDERSBY SOUTH-WEST LEICESTERSHIRE
I continue on my journey south. I've no real idea where I am or if I'm going in the right direction, time to stop take on some refreshment and check the map ...
Hooray! I'm on the right path!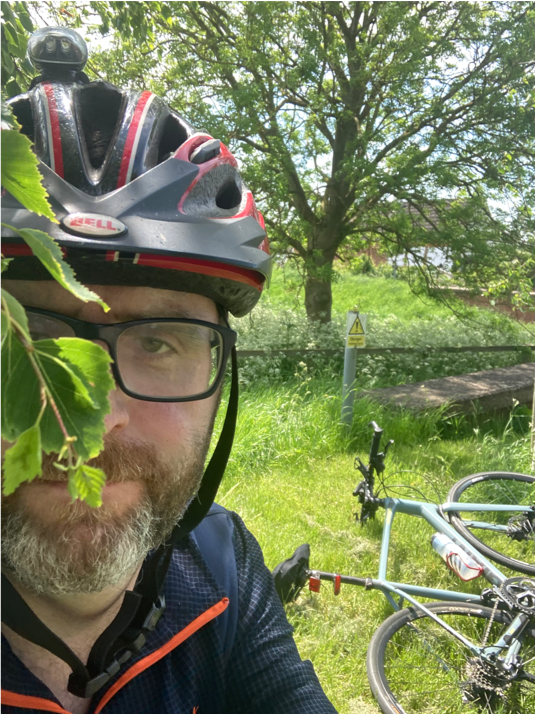 Peekaboo! Beautiful little village of West Haddon, almost at my first port of call!
"Keep em spinning Pete"
(my mantra...)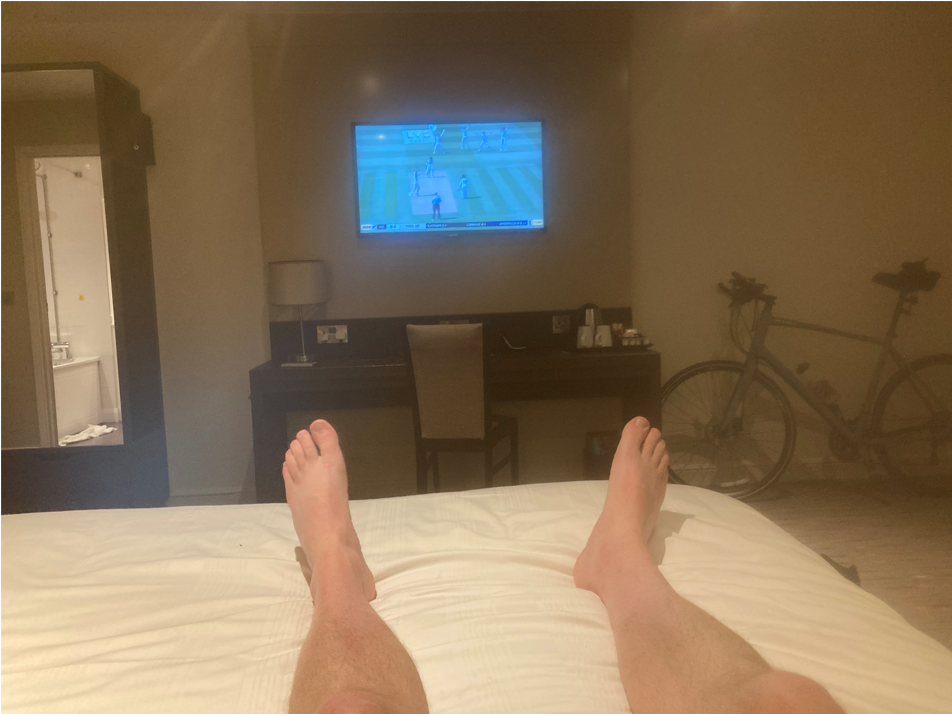 All going wonderfully well, too good to be true, no punctures, no falls. Oh dear, spoke to soon. With my hotel in South Whooten in sight, after spending 30 minutes lost in an industrial estate; bang! my chain snaps.
Big thanks to Gary at Rutland Cycling Pitsford Water Northampton.
And here I am at the Premier Inn ... time to relax!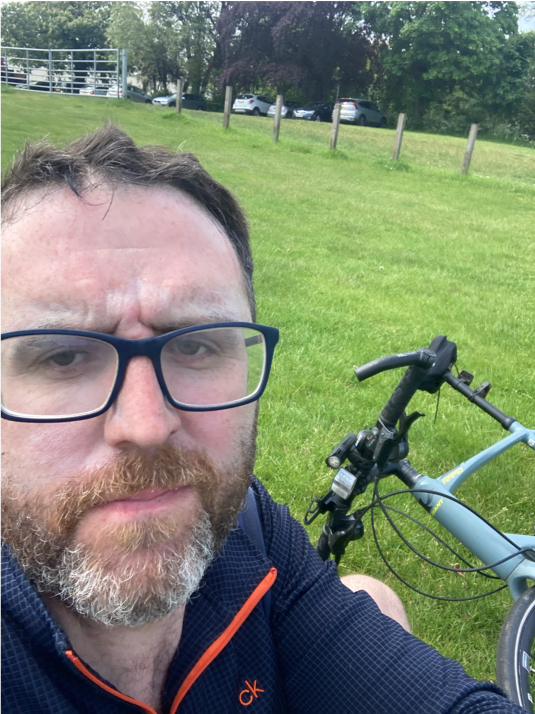 Day 2

Want to say looking good and feeling good, I think the image shows otherwise.. Hey ho, day 2.
Passed some truly beautiful villages on the way to Milton Keynes. Time constraints didn't allow for pictures, so prioritised with MK Dons fantastic stadium.
Hot and bothered, off the beaten track. Not sure if it was delirium through dehydration, but cycled down the most beautiful single track road en route to Leighton Buzzard. You truly see so much more when travelling by bike.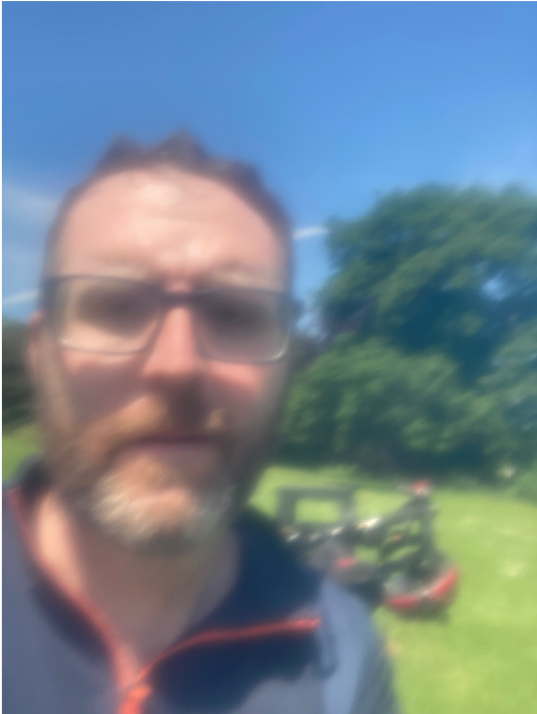 Hemel Hempstead
Is this picture is a visual interpretation
on how I was actually feeling at that moment
or
is it sun cream on my
camera lens?
Up to you!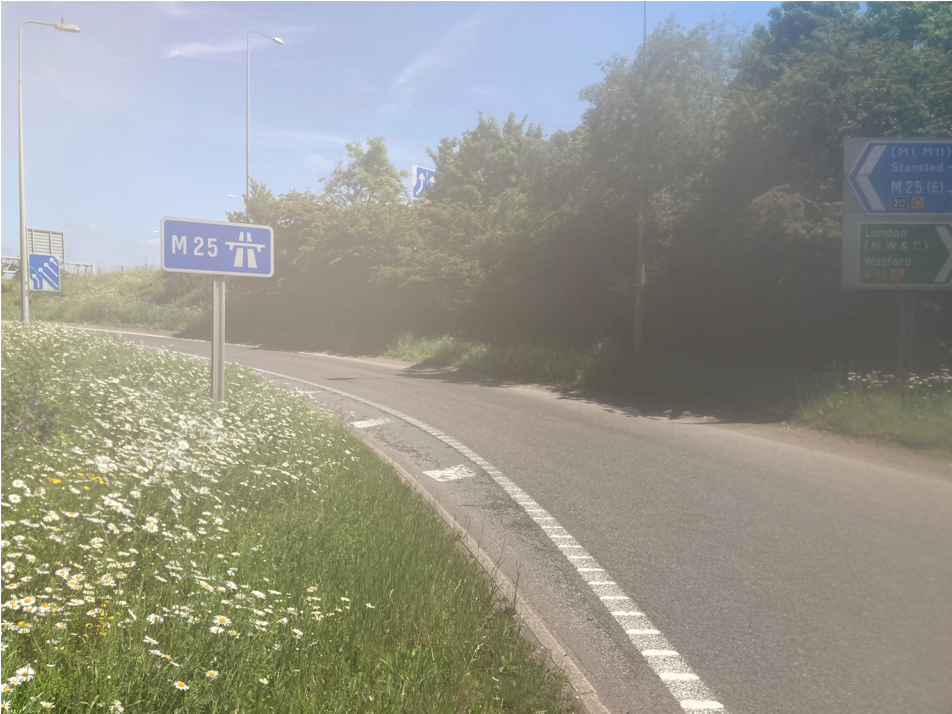 M25 ooooopps...
Sat nav tried to kill me! Luckily find an alternative route.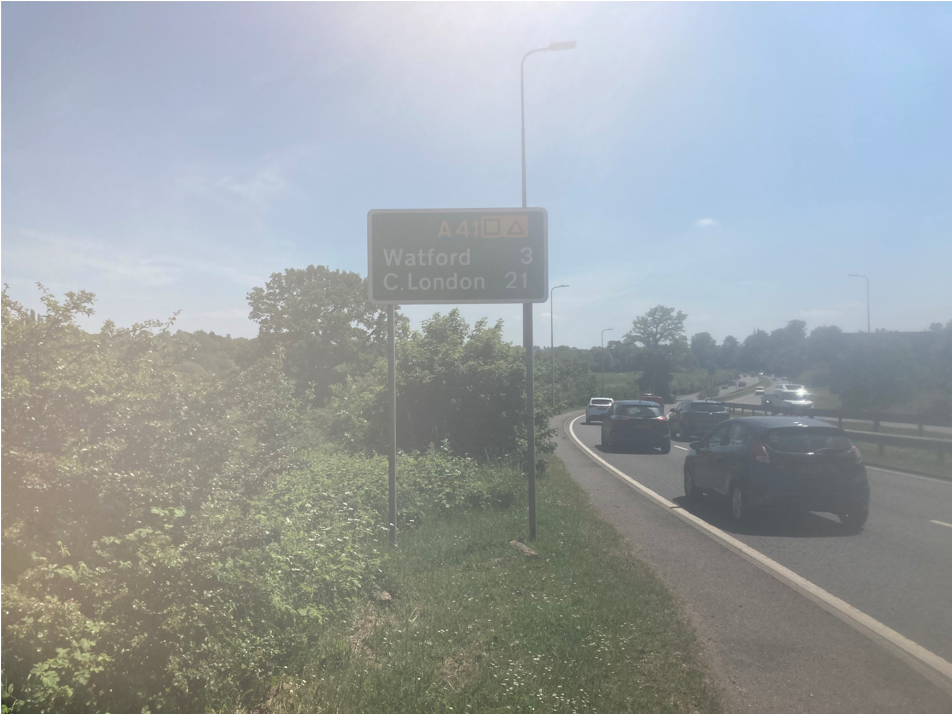 NEARLY THERE ...
Home stretch! You got this.. I've constantly received messages of support throughout the journey and they really help to motivate me. At this point I nearly threw the towel in.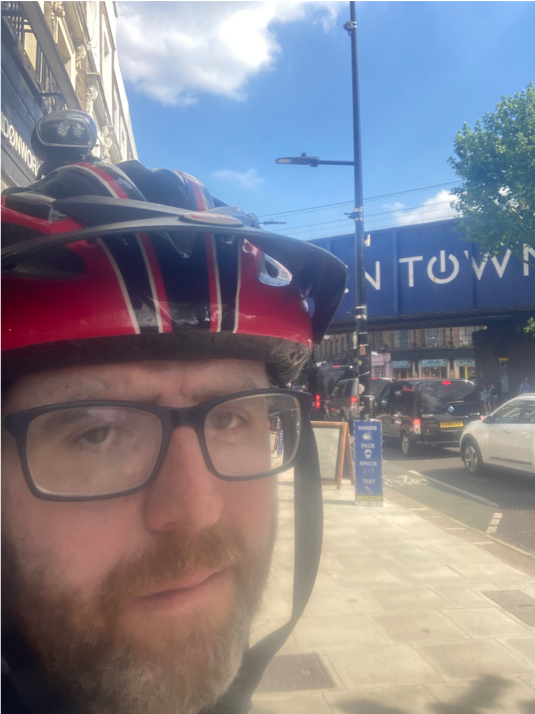 CAMDEN TOWN
All the hospital visits to Moorfields Eye Hospital, we always head west on the northern line, ironically. Visits to London for my family have never been fun in recent years, and Camden Town has always been a place I wanted to see. True, it was fleeting and arguably dangerous at rush hour on a bike, but it didn't disappoint.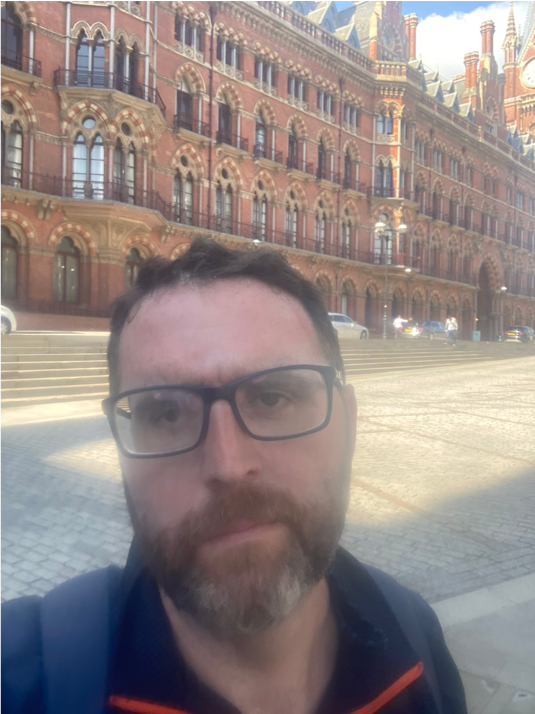 LONDON, ST PANCRAS
Made it! No time to stand on ceremony,
I've a train to catch.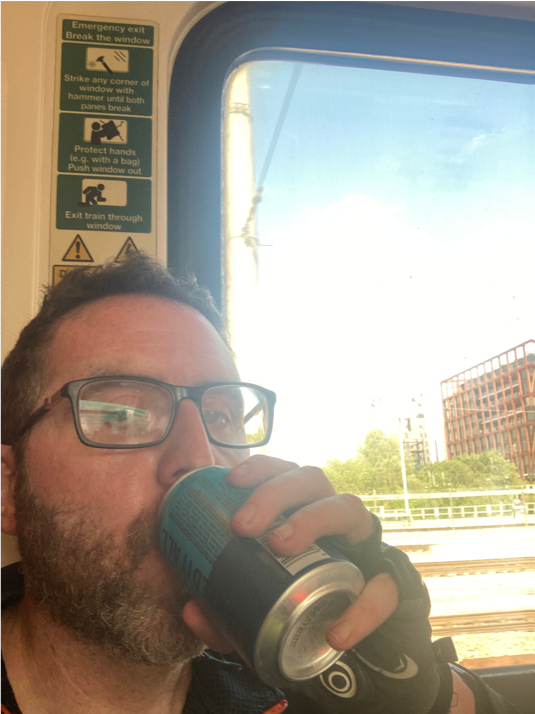 HOMEWARD BOUND!
I don't like to use the word pessimistic, I consider myself to be cautiously optimistic. I was down but not out and with the unbelievable kindness and support from my fantastic friends and family. I got up and had another go. If you find yourselves in the same position as me, I hope you can take some hope from this and it will be ok.
p.s
My greatest support of all, without whom I honestly don't think I would be here today, is my beautiful, loving wife Sam. I love you Sam and thank you.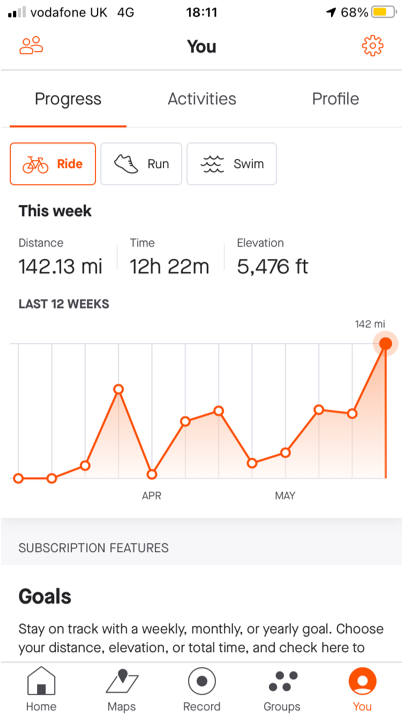 MILES DONE